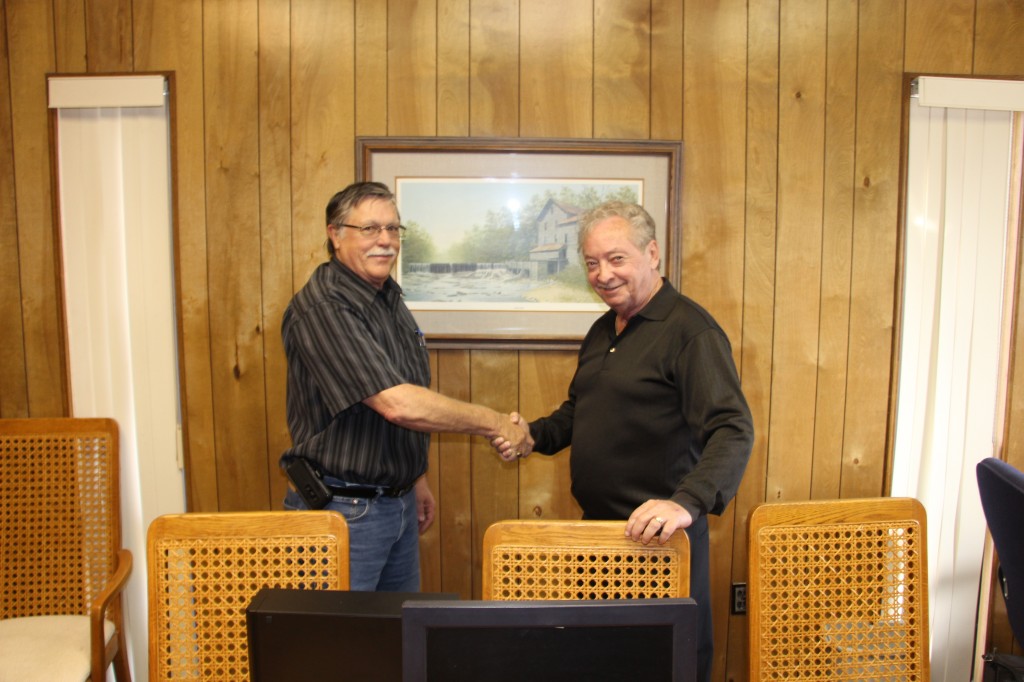 Dan Summitt, President congratulates Wayne Whitley, Director of Safety on his 35th Anniversary.  Wayne began his career with Swing Transport as a driver March 15th, 1979.
Swing Transport operates in the Southeast offering top-shelf transportation service.  Trucking operations are located in Huntsville, AL, Augusta, GA,, Asheboro, Lumberton, Manson, and Salisbury, NC; Florence, Prosperity, and Spartanburg, SC; Big Island, VA, Martinsville, VA, and Richmond, VA.
Professional Drivers may talk with a recruiter at 704-633-3567.  We currently have employment opportunities available.
Swing Transport, Family Strong