Swing Transport, Inc.    4295 Old Tasso Road Cleveland, TN, 37312
Phone 423-476-7020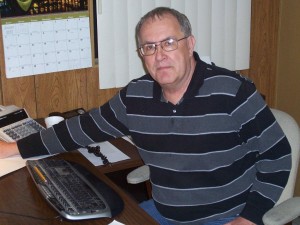 Terminal Supervisor: Ledford Leabow
 Primary Area of Operations: Alabama, Georgia, Kentucky, North Carolina and Tennessee
We are a dedicated carrier located in Cleveland, TN
Drivers are usually home daily
Scheduled weekend rotations allows time-off for drivers.
Assigned equipment
Qualcomm units in all tractors
On-site shop
We started our Cleveland operation in 1984 as the house carrier for Owens-Illinois Forest Product Division.  Although the facility has changed hands many times, one constant has been Swing Transport.  Drivers have moved on or retired but we are proud to say that a couple of the original drivers are sill with us.
Presently, most of our longer trips (those requiring a layover) are handled by drivers dedicated to those runs.  With few exceptions, our Cleveland drivers are home daily.  We feel home time is beneficial to our drivers well-being.
Swing is a stable company with deep roots in Tennessee.
Truck driving positions are currently available to qualified applicants.  Additional information is available on our Employment Page.